Intenz highbays for a wholesaler of packaging material for the wine industry in the south of France
The city of Orange in the south of France is known for its delicious wines. In Orange there is a wholesaler of packaging material for the wine industry with a special wish in the field of lighting for their site. The contract was awarded to our partner VOLT SOLUTIONS, a French company specializing in industrial LED lighting solutions in France. They opted for LED lighting from Rubitech.
Temparature resistant luminaires
VOLT advises its customers in choosing the best luminaires for their use and location. "Since the temperature under the roof of the warehouse can reach up to 45° in the summer, I wanted to rely on temperature-resistant luminaires from Rubitech," explains VOLT Commercial Director Francois Ducorney. "We opted for the 18K Intenz Efficient luminaires with a 75° optic to cope with the width between two storage racks." An important consideration for this project was the dissipation of the generated heat that is released when the lighting is on. The aluminum housing of the Intenz highbays dissipates the heat, so that no overheating occurs.
Improvement in light output
The 28 highbays were installed some time ago and the customer is very pleased with the solution. "The customer was amazed by the difference in lighting and elegant architecture of the luminaire. Also the return on investment is great", Ducorney concludes.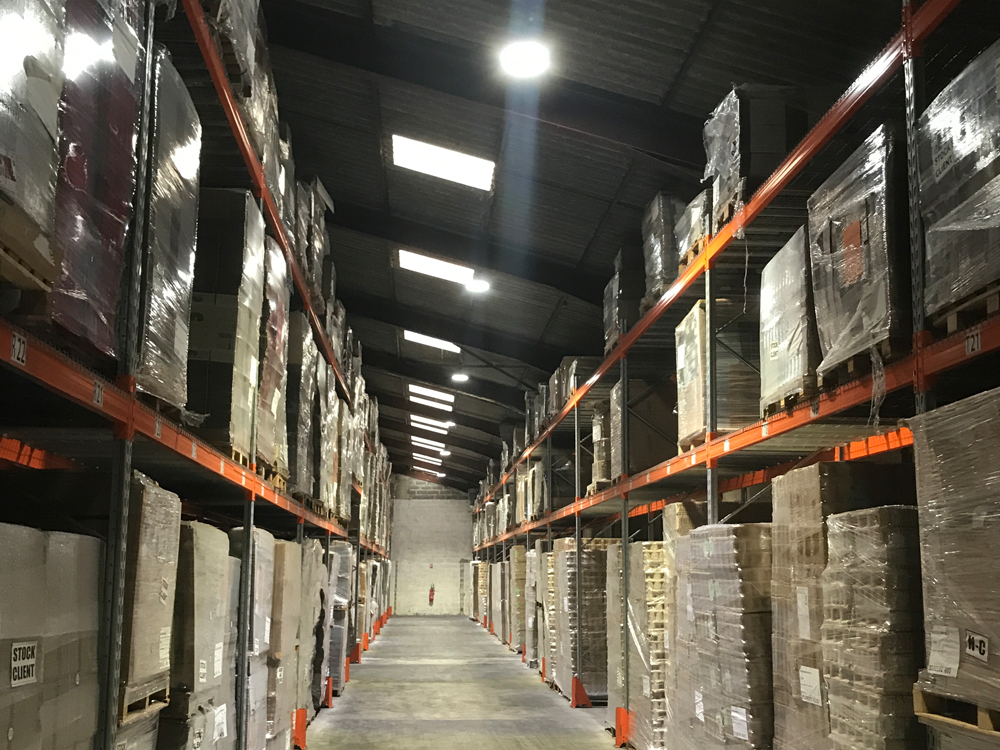 Intenz Efficient LED highbay
The Intenz Efficient LED highbay is known for its excellent light quality, easy installation and best energy costs in combination with long lifetime. This type of highbay is used in manufacturing & logistics sites, for example: injection moulding, furniture, warehouses and storages.

Are you looking for a lighting solution? Please feel free to contact us.