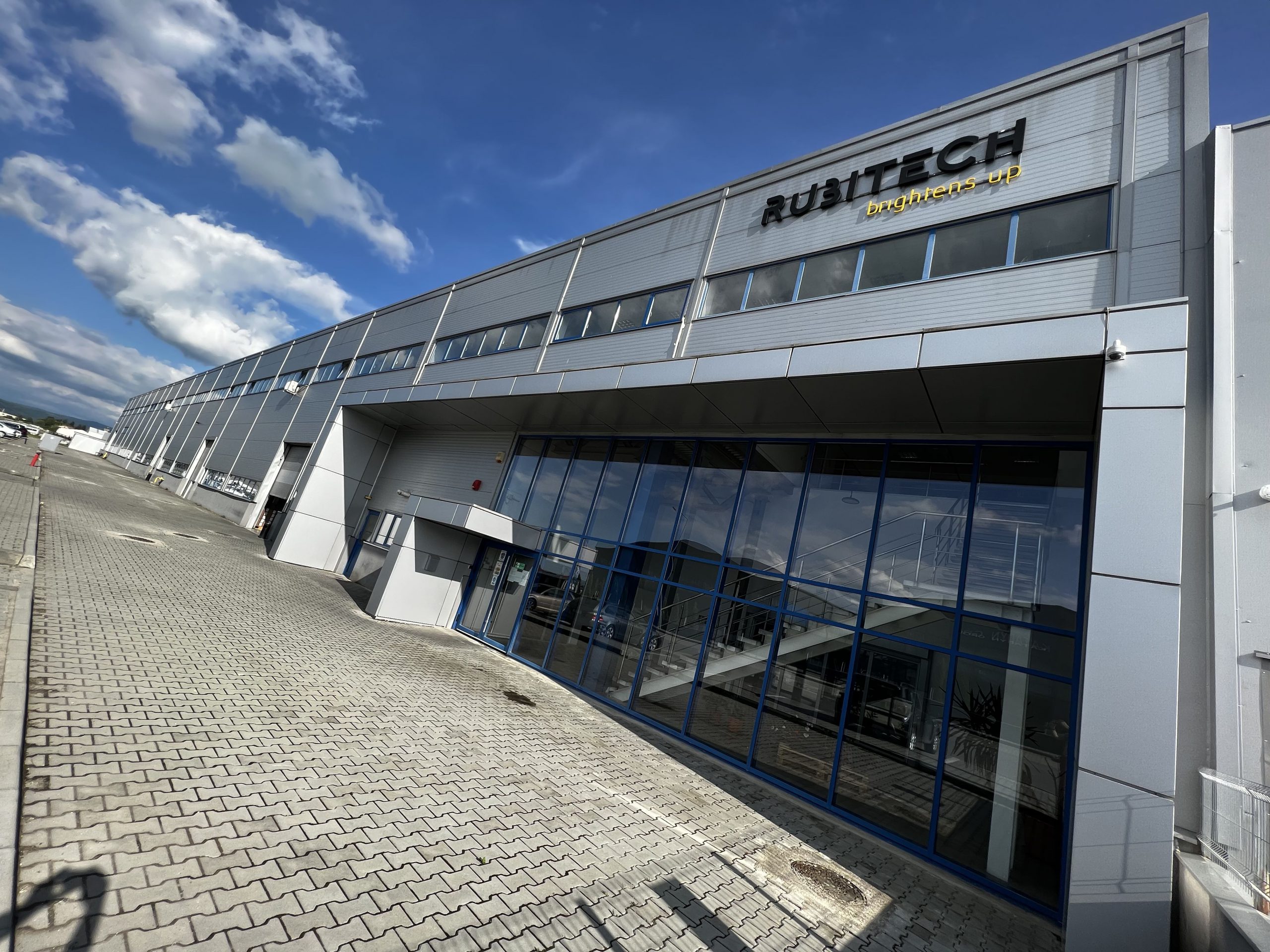 RUBITECH obtains WCA certification following the audit: Commitment to employee safety and well-being
Considering the request received from the prestigious company BSH, RUBITECH is proud to announce the achievement of WCA (Workplace Conditions Assessment) certification following a rigorous audit. This blog article aims to present you with the details and activities carried out throughout the audit and WCA certification process, highlighting our ongoing commitment to the health, safety, and well-being of our employees.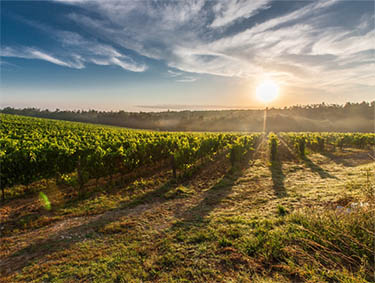 Intenz highbays for a wholesaler of packaging material for the wine industry in the south of France
The city of Orange in the south of France is known for its delicious wines. In Orange there is a wholesaler of packaging material for the wine industry with a special wish in the field of lighting for their site. The contract was awarded to our partner VOLT SOLUTIONS, a French company specializing in industrial LED lighting solutions in France. They opted for LED lighting from Rubitech.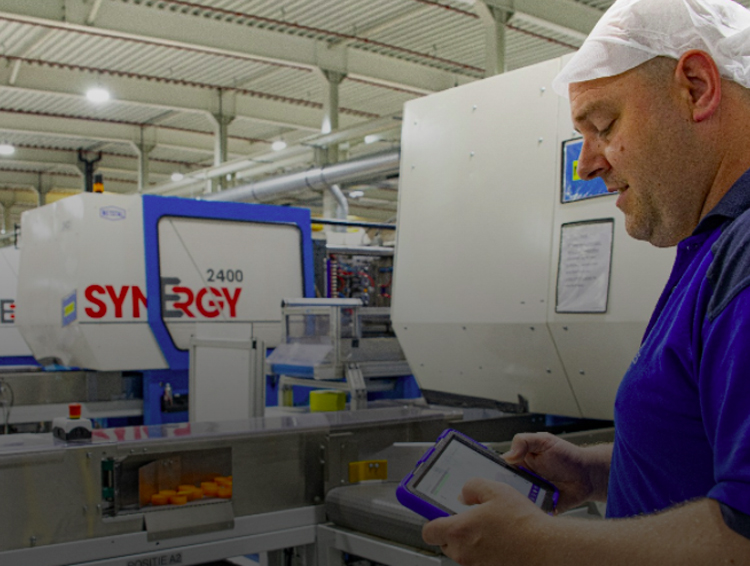 Rubitech Intenz LED High Bays illuminate the Kornelis Caps & Closures factory 24/7
The production area, mold factory and warehouse are now equipped with more than 100 Intenz High Bays. The factory runs 24/7, so an efficient and reliable process is essential.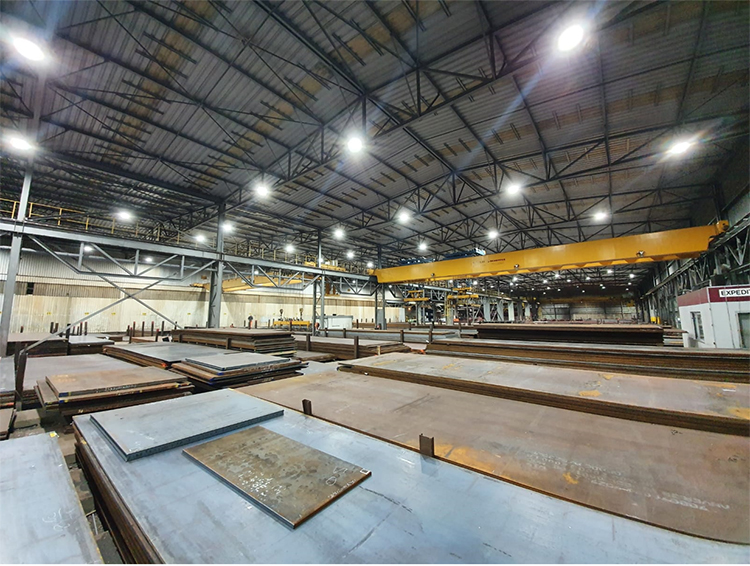 Staalstraal Brabant brightens up with Intenz Output highbays
Staalstraal is market leader in fully automated abrasive blasting and preservation of structural steel. Recently they have invested in sustainable energy solutions including industrial LED lighting from Rubitech.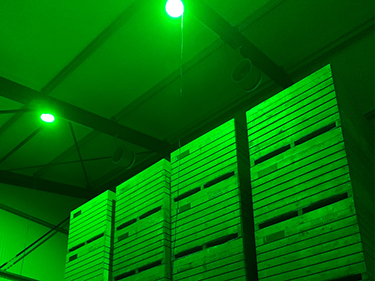 Green LED lighting prevents discoloration of potatoes
Commissioned by Tolsma-Grisnich we have developed a LED Highbay that switches between white and green light. The highbay prevents the potato from turning green.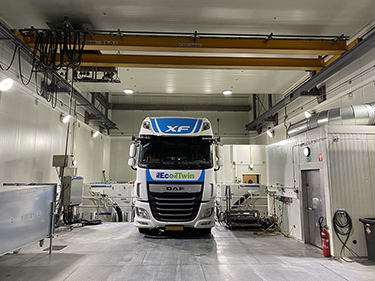 TNO climatic altitude chamber is equipped with new LED highbays
In the Power Test Centre of TNO in Helmond (the Netherlands) 12 Intenz Temperature highbays have been installed. The conditions in TNO's climatic altitude chamber are extreme and that requires a high-quality LED solution that reliably illuminates even under the toughest conditions.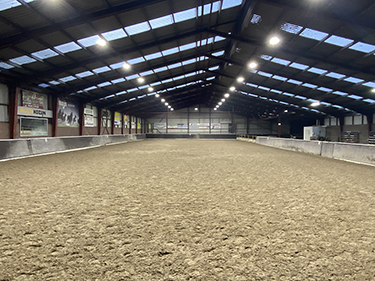 Riding School de Gouden Adelaar chooses the Essenz LED highbay
At Riding School de Gouden Adelaar in Bunschoten-Spakenburg competitions are held at a high level. In order to meet the associated expectations, 36 brand new Essenz LED highbays have been installed.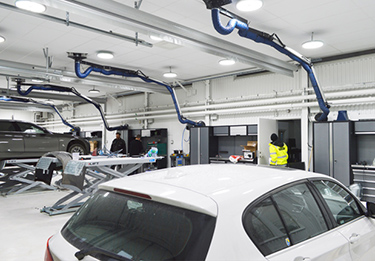 TT Fordonskadecenter invests on the environment with Intenz lighting at their new location
TT Fordonskadecenter is a specialized garage authorized for reparation of BMWs and Minis. The company moved to new location in Port Nykoping, which gave the managing director Tobias Carlsson-Linde a valid reason to contact Energisystem for modern lighting.