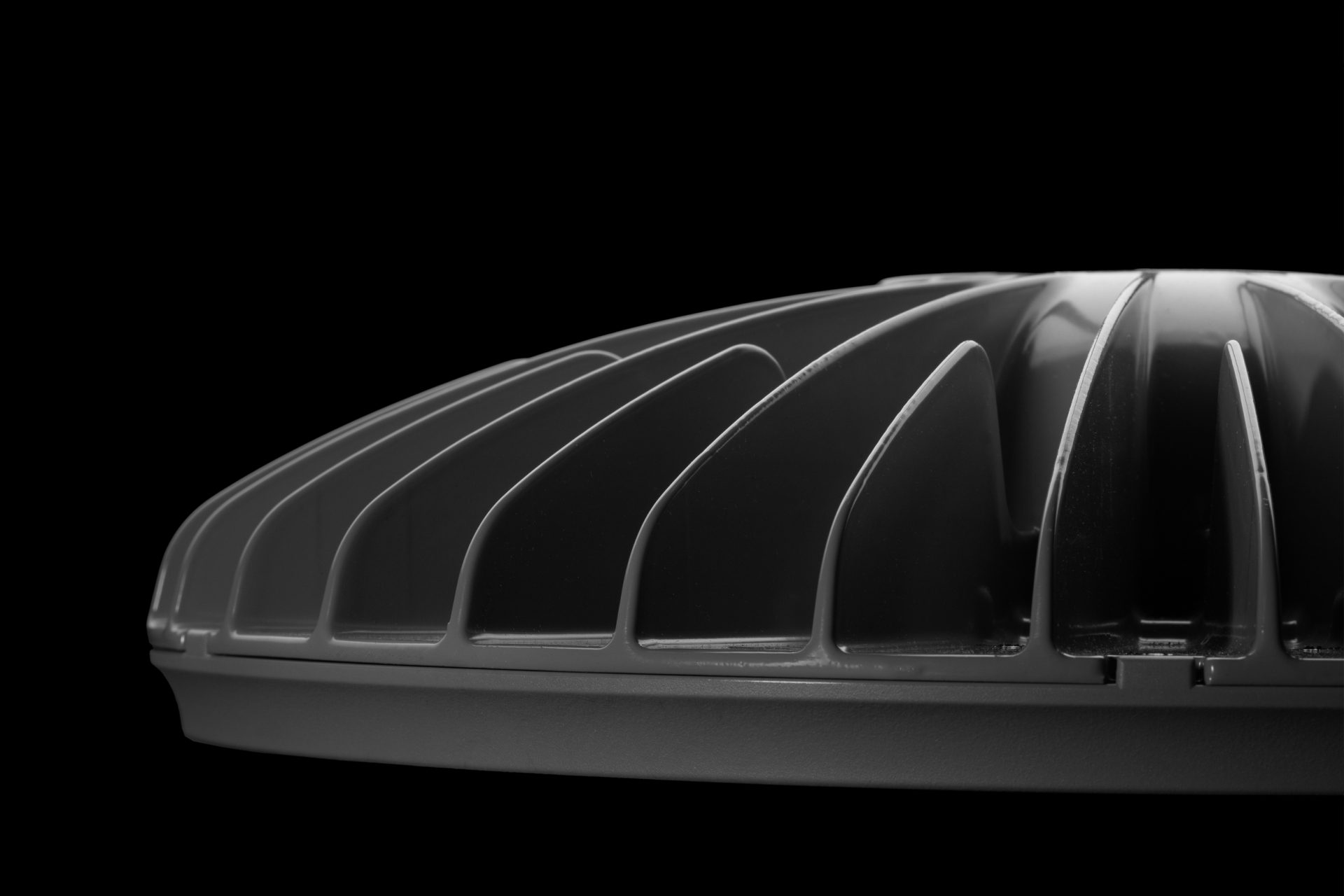 Mechanical design
A very smooth design is one thing. Making it possible to produce the best highbay in a very efficient way is another. The looks, smooth production and the performance. That's our starting point for product development.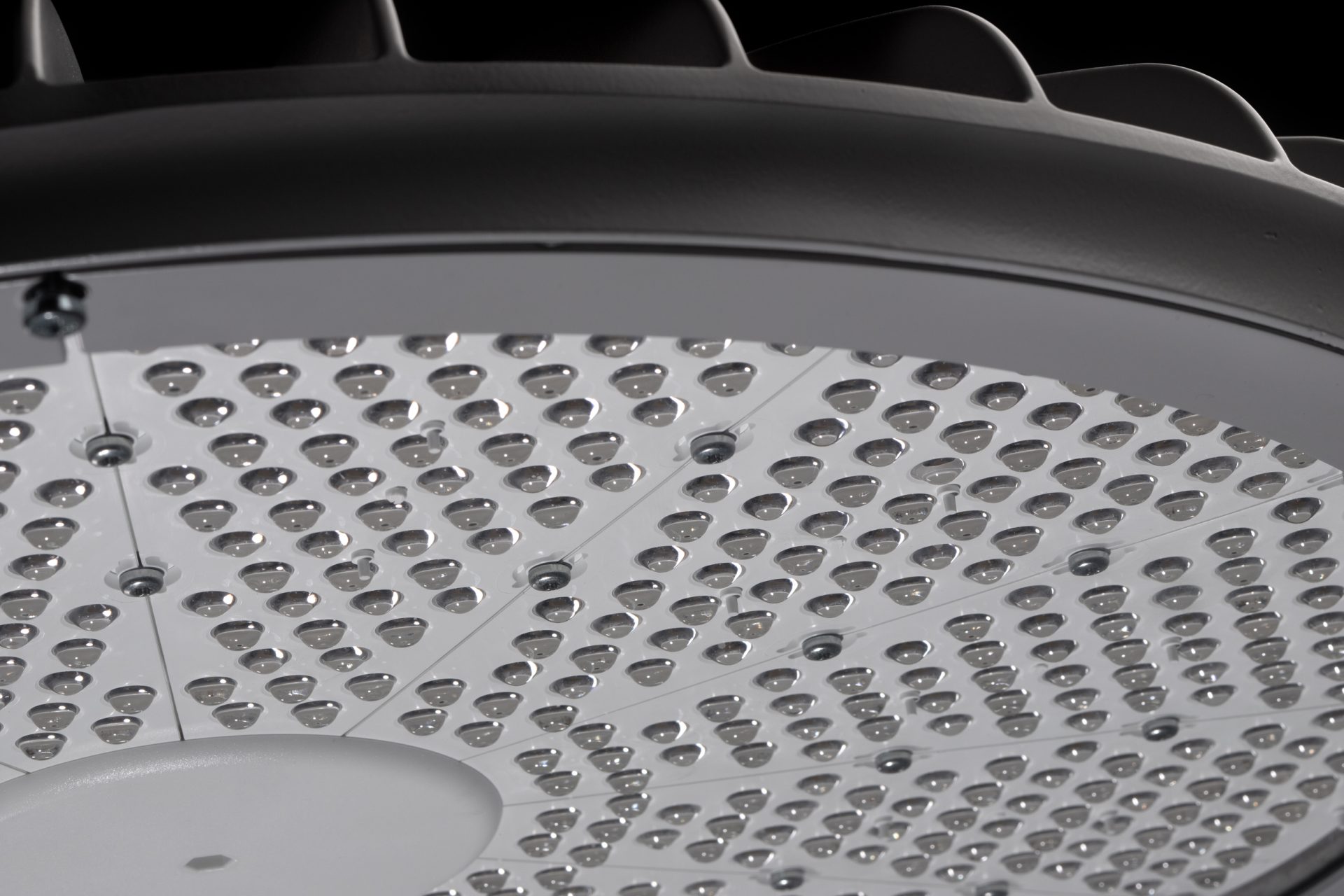 LED technology
The LED engine is equipped with mid power high quality LEDs. Needed for high efficiency and low operating temperatures. They do the job in every harsh environment. Our standard is 50.000hrs at L80B10.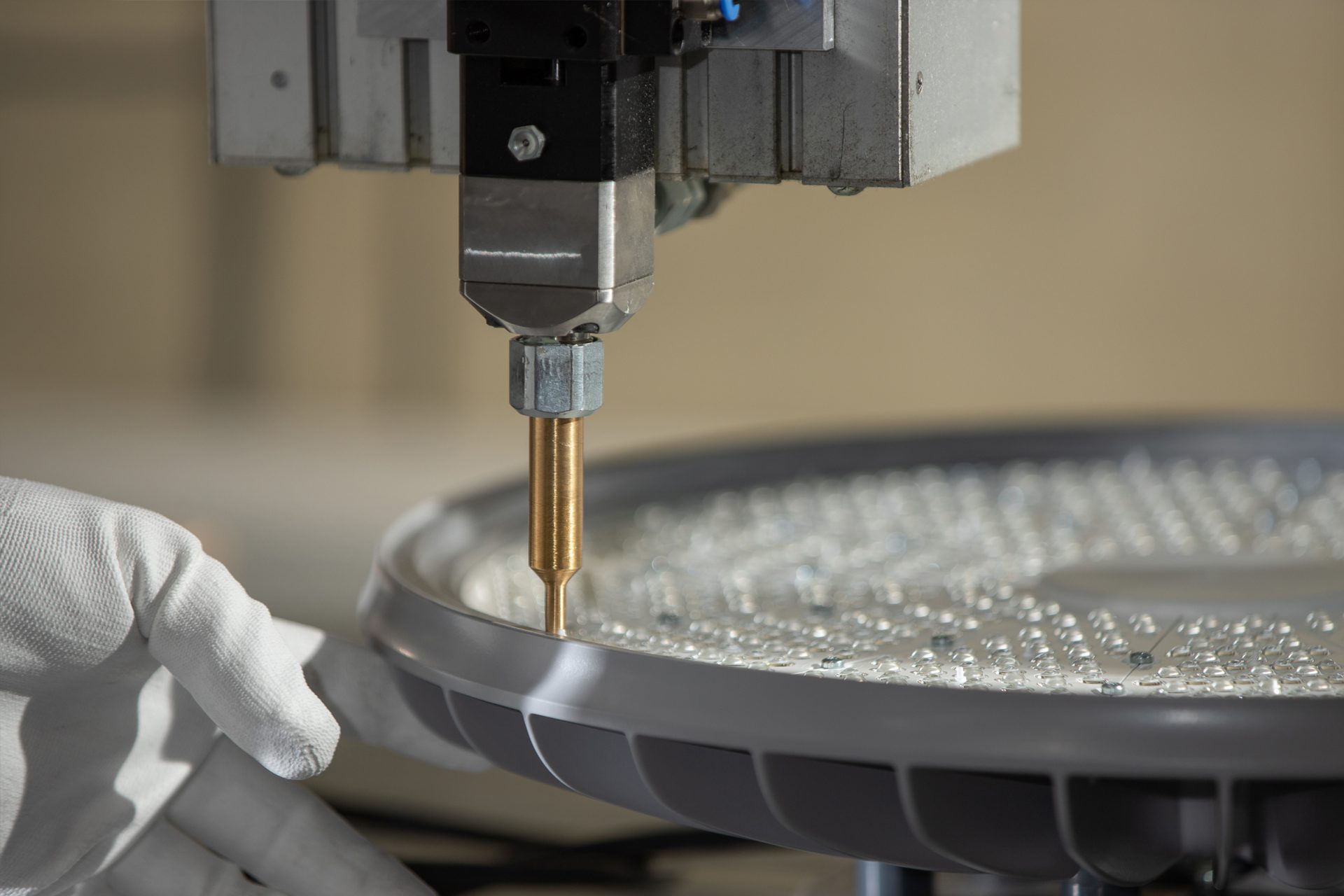 Smart manufacturing
The drivers are built inside the heatsink. Using FSW (friction Stir Welding) in the assembly process ensures optimum thermal management for driver and LEDs. By using this hightec method the warmth is evenly dissipated from the LEDs and driver.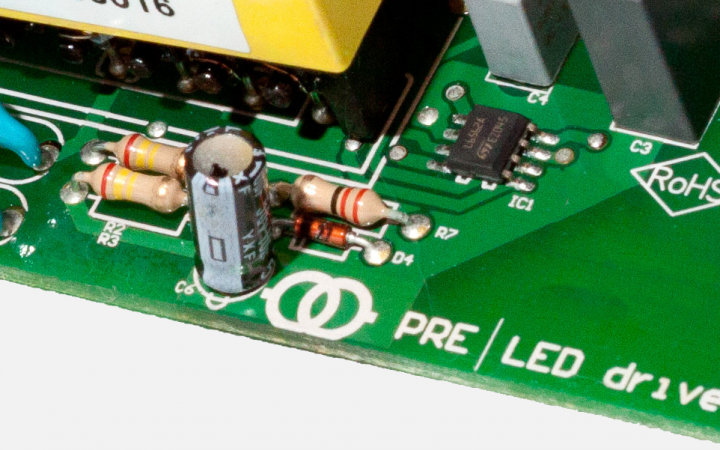 Driver technology
Making use of high voltage drive ensures a stable power supply to the LEDs. Driver efficiency of 97% and in rush current free. Dimming (DALI) and functionalities are integrated. The drivers contributes to the lifetime by dimming automaticly when the temperature reaches critical point.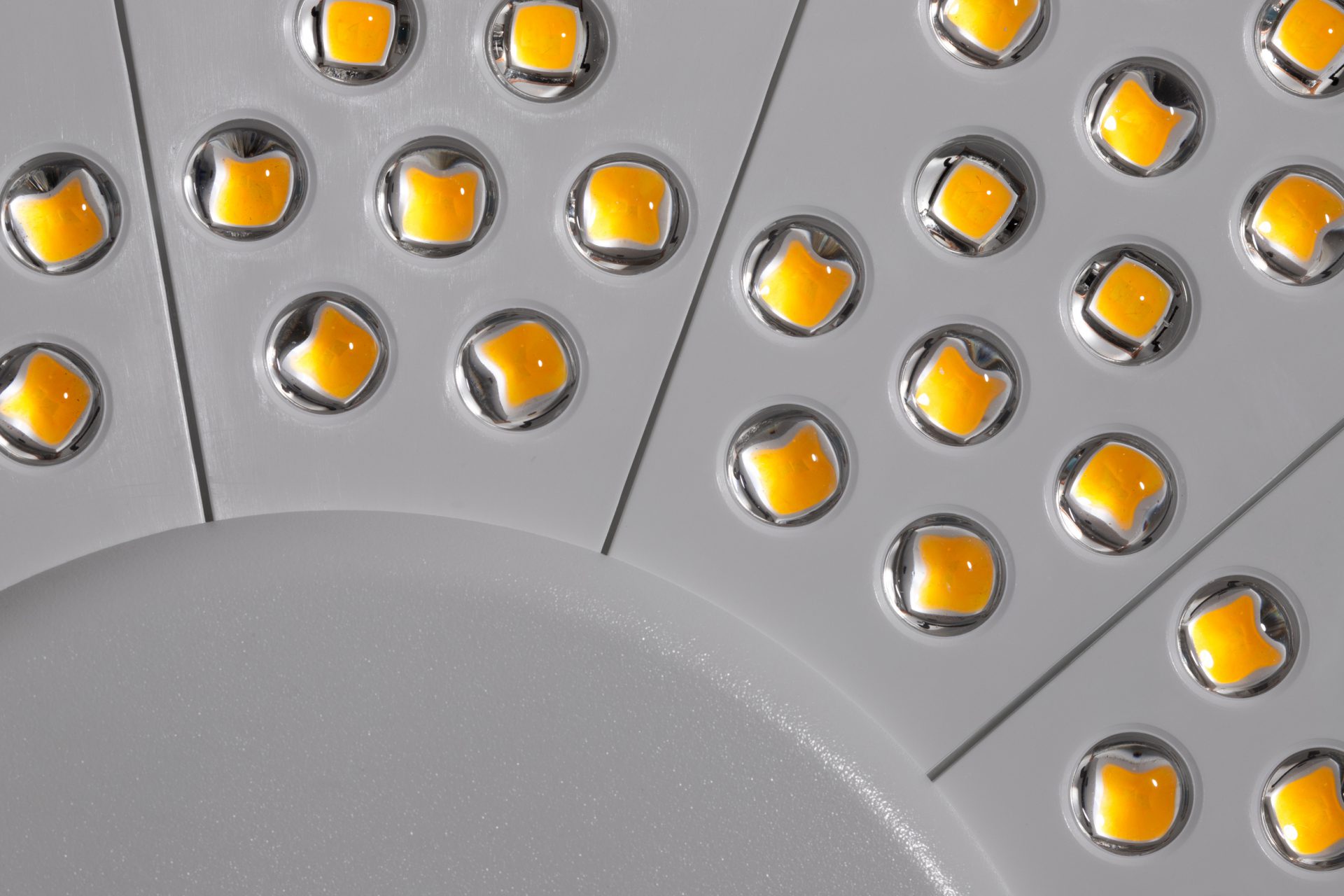 Optics
Our optics are of high quality. Every LED has his own lens, to reach the maximum efficiency. It also makes it possible to have UGR<19 at high lumen outputs. By using single lenses it is possible to have several angles. Mostly used is 75 degrees.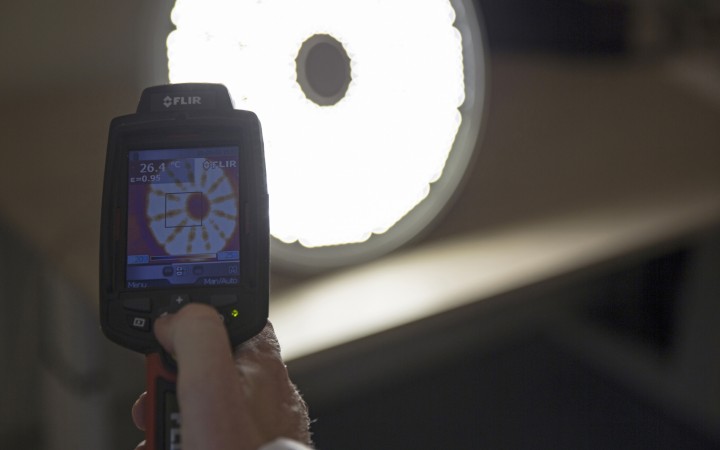 Thermal management
Our experience in the high standard central heating market contributed in the design and development of the heatsink we use for the intenz highbays. The design results in very effective and efficient thermal management. The temperature of the housing is almost equal to the temperature of the LEDs, because of the excellent design.