Riding School de Gouden Adelaar chooses the Essenz LED highbay
At Riding School de Gouden Adelaar in Bunschoten-Spakenburg competitions are held at a high level. In order to meet the associated expectations, 36 brand new Essenz LED highbays have been installed.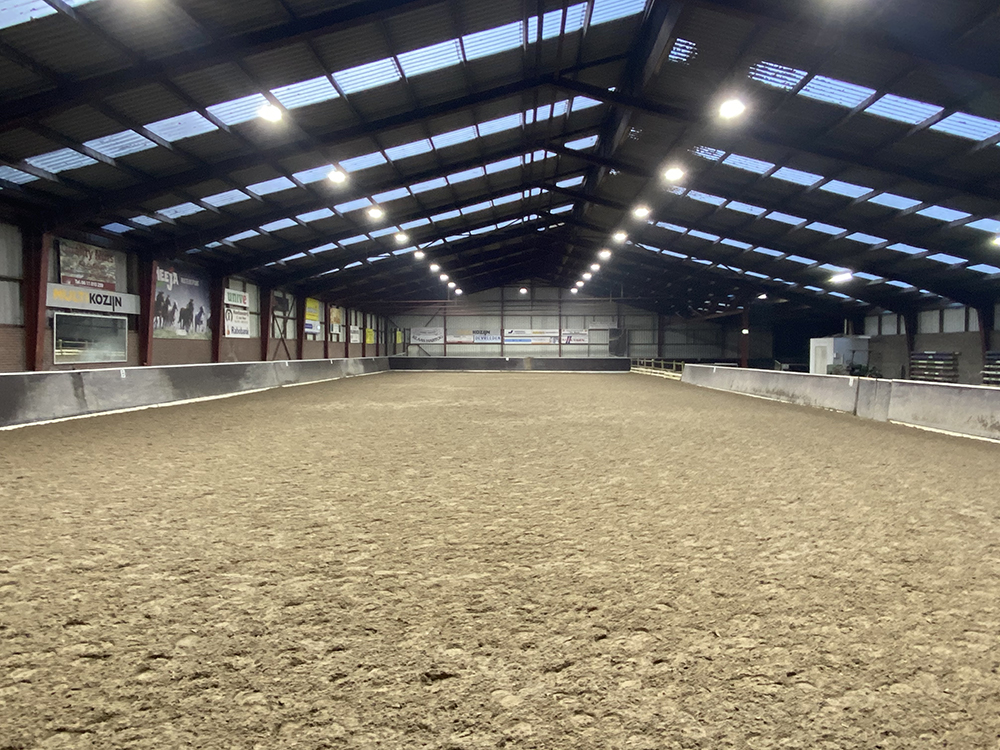 The new LED highbays have been sold by our dealer Saled. Hille de Jong (account manager at Saled) advised the riding school during the search for new lighting. "The old lighting did not work properly, as the lux value was too low. That was a problem for the jury, who could not properly assess the dressage tests due to the limited light".
Highbays are water and dust proof
The Essenz LED highbay was chosen in collaboration with Rubitech. The Essenz highbay has a wide beam angle so that the entire room is evenly illuminated. The highbay is also up to 70% more economical in energy consumption than the replaced traditional lighting. The Essenz is IP65, which means that the lighting is fully protected against dust and water: an essential quality in a space where fine particles circulate. The long lifespan of the Essenz highbay ensures that the riding school has reliable and consistent lighting for many years to come.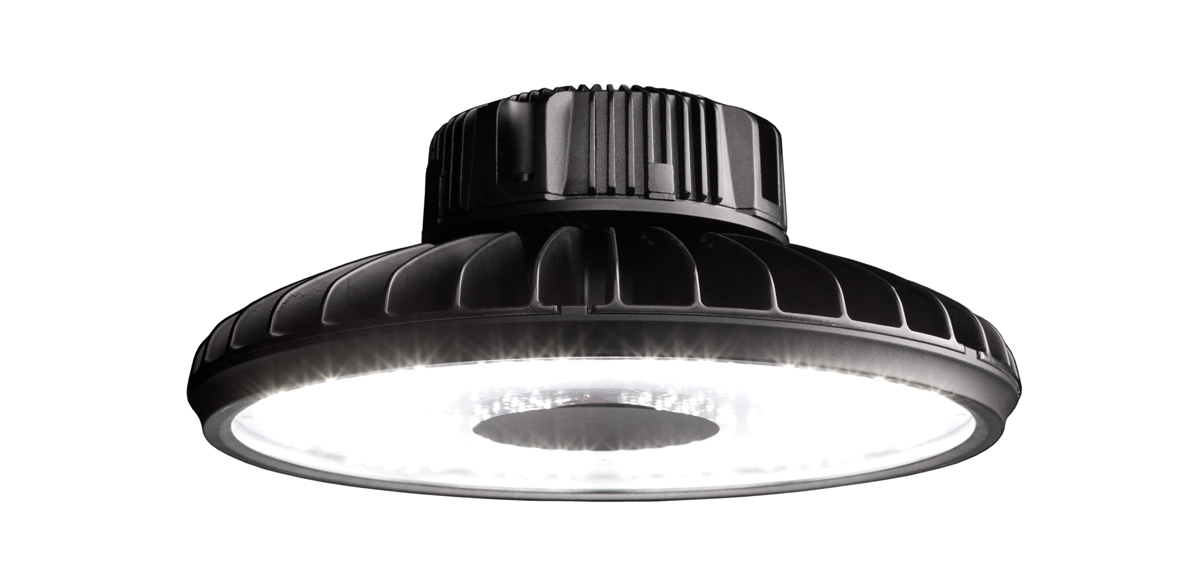 High level LED lighting
The competitions in the riding school are held at a high level. Thanks to the bright new LED lighting, the jury can now also judge the majestic animals and the tests at a high level. "They had to get used to it, because the highbays emit so much light that it looks like a football stadium from the outside. But they are now used to that", says de Jong when he looks back. "The people at the riding school have made it clear that they are very satisfied that the low lux level is gone," concludes de Jong.
Are you looking for a lighting solution? Please feel free to contact us.