Specifications Essenz LED highbay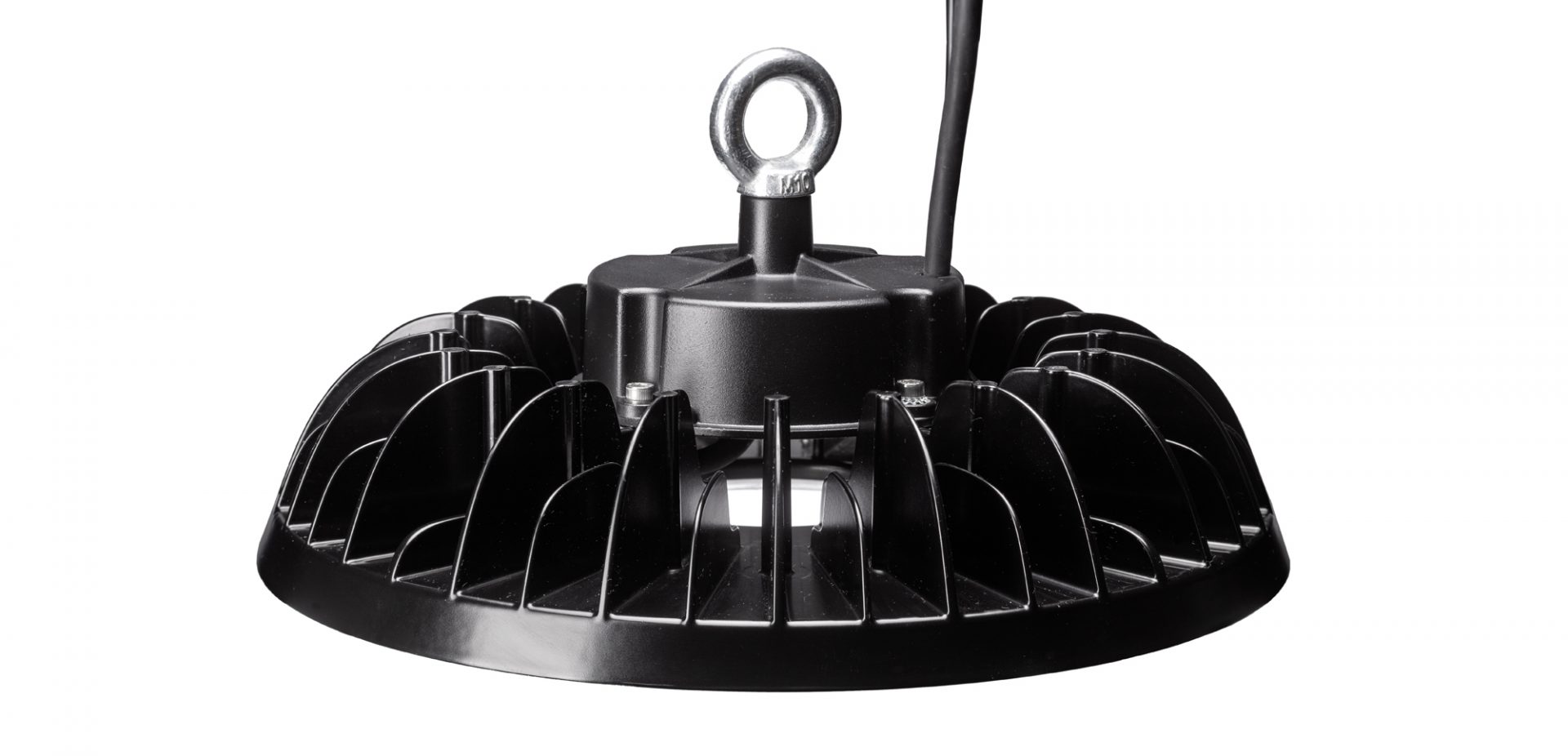 Product specifications
HB 100 W
HB 150 W
HB 200 W
Input power
100W
150W
200W
Body size
ø32 cm, height 8 cm
ø32 cm, height 8 cm
ø32 cm, height 8 cm
Output
16.500 lumen
24.000 lumen
30.000 lumen
Efficiency
165 lm/W
160 lm/W
150 lm/W
Operating temperature
-30˚C till + 45˚C
-30˚C till + 45˚C
-30˚C till + 45˚C
Lifetime @ 25°C
50.000 + Hr / L70B10
50.000 + Hr / L70B10
50.000 + Hr / L70B10
CCT
5.000K / option 4.000 K
5.000K / option 4.000 K
5.000K / option 4.000 K
CRI RA
>70
>70
>70
IP
IP65
IP65
IP65
Body material
Aluminium, powder coated
Aluminium, powder coated
Aluminium, powder coated
LED
207 pcs
207 pcs
207 pcs
LED type
Bridgelux chip
(triple die) 30/30
Bridgelux chip
(triple die) 30/30
Bridgelux chip
(triple die) 30/30
PF
>0.97
>0.97
>0.97
Lumen maintenance
L80 B10
L80 B10
L80 B10
Beam angle
120° / 90° / option 60°
120° / 90° / option 60°
120° / 90° / option 60°
Weight
3 kg
3 kg
3 kg
Suspension eye
Yes
Yes
Yes
Cable length
0.3 mtr
0.3 mtr
0.3 mtr
Gland
Cable gland
Cable gland
Cable gland
Cover
PC
PC
PC
IK
IK08
IK08
IK08
Cable end
Open
Open
Open
Dimming
0 – 10 volt / option Dali
0 – 10 volt / option Dali
0 – 10 volt / option Dali
Product color
Black
Black
Black
Packaging
1 piece
1 piece
1 piece
Warranty
5 years
5 years
5 years
Maximum measuring
point temperature
< 65˚C
< 65˚C
< 65˚C
Storage temperature
range
-40˚C till + 55˚C
-40˚C till + 55˚C
-40˚C till + 55˚C
---
Applied industries: warehousing, logistics, assembly, garages, steel and wood industry.

Excellent heat management
The new generation Essenz has been designed as the most effective of its kind. The gap between the driver and the heatsink in combination with the smart designed ribs ensure excellent heat exchange and therefore optimal cooling. The opening in the middle draws in cool air, which cools the driver. The heatsink is made of diecast aluminum and the cleverly positioned ribs ensure an optimal airflow that cools the LEDs. Due to this combination on heat exchange elements, the heat performance is Best in Class gving longer lifetime of driver and LEDs even under hot ambient conditions.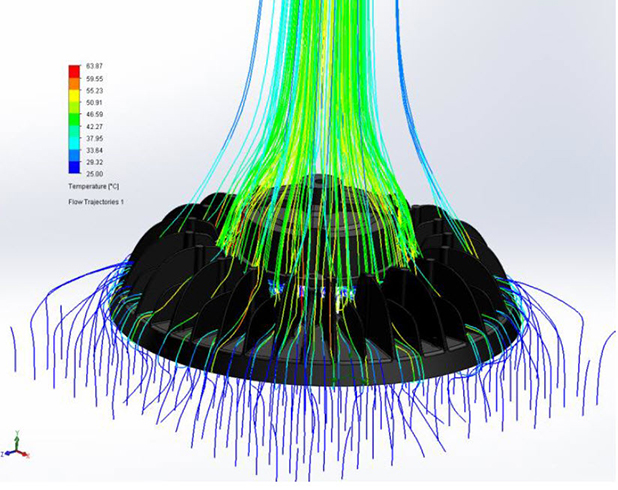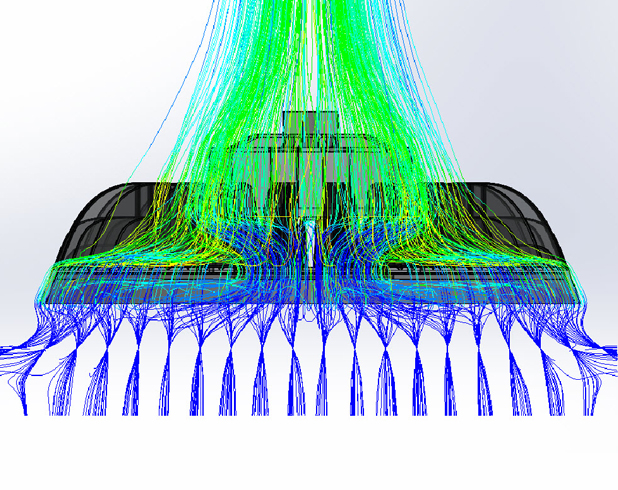 Dimensions
Diameter: 32 cm
Height heatsink: 6,8 cm
Total height: 11 cm

Beam angle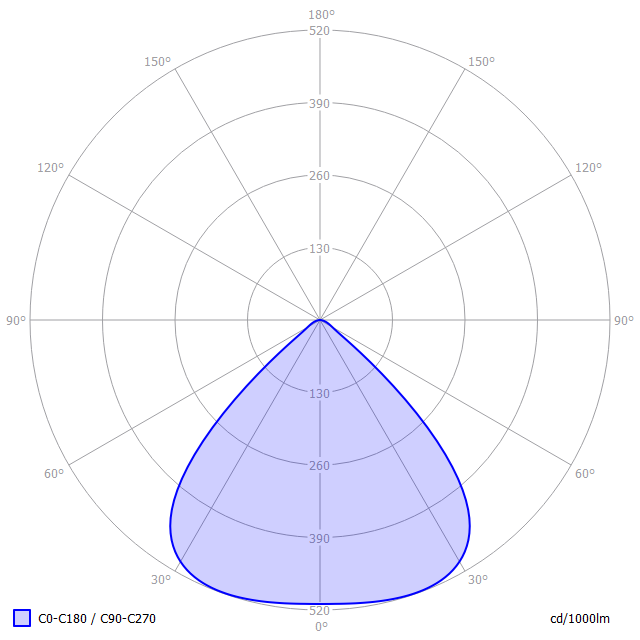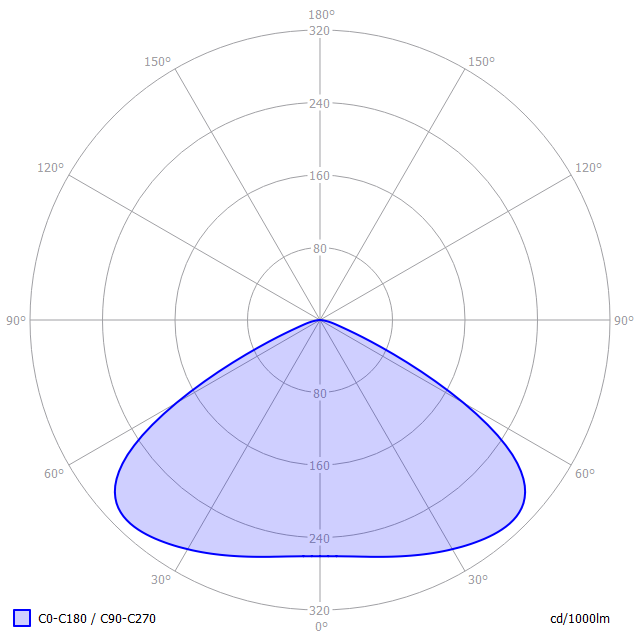 Glare evaluation According to UGR